September 24, 2014
admin
When choosing window treatments for your home, you may be on the fence about whether to splurge on plantation shutters, or stick with the more cost-effective faux wood blinds.  We are here to break down the pros and cons of each, and hopefully help you make the decision that is best for you and your home.
Plantation Shutters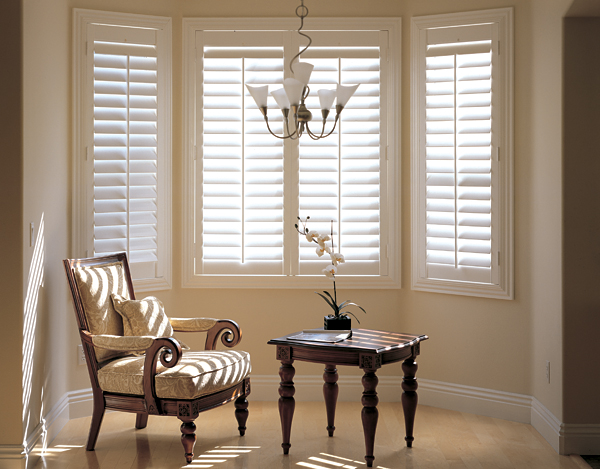 Plantation shutters are a classic window covering, especially for the southern home.  While more expensive than wood or faux wood blinds, they are of excellent quality, and will last for years to come.  Plantation shutters come with many available features, and are custom made to fit any window.  Plantation shutters also provide excellent light control, and are extremely energy efficient compared to traditional blinds.  Plantation shutters can add value to your home, and should be considered an investment.  In our opinion, plantation shutters always add sophistication and elegance to any room.
Wood and Faux Wood Blinds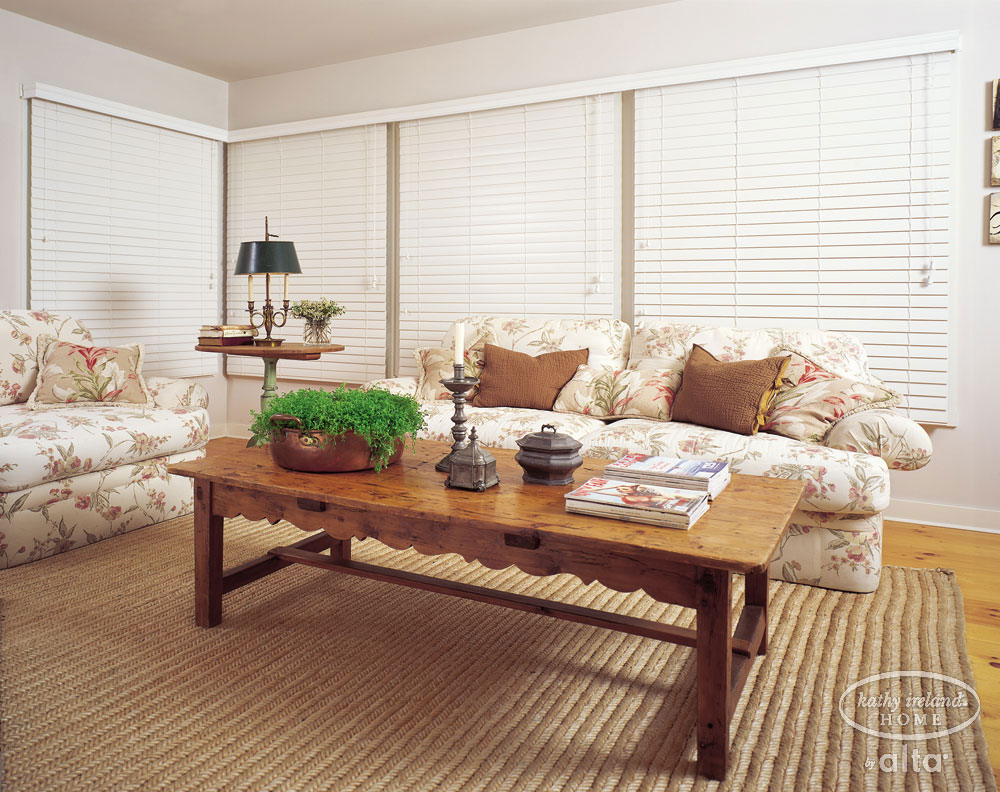 Wood and faux wood blinds are a great choice for many homes.  Blinds are much more cost-effective than plantation shutters and can still add sophistication to any room.  Modern blinds also come with features that make them much more practical for the average home: crown valances add elegance to the window and look great with your window casings, and many styles come with routeless slats that allow much more light control than traditional blinds.  The color selections are endless, and you can choose a custom match for much less than the cost of plantation shutters.  If you live in a home with children or pets, wood and faux wood blinds are an excellent option since we can easily repair or replace the blinds at a low cost to you.
Many customers choose to do a combination of both plantation shutters and blinds in their home.  Because both products have a similar aesthetic, you can easily combine both products in your home.  Most of our customers choose to do either plantation shutters on all front facing windows and blinds on the remaining windows, or plantation shutters on the first floor and blinds upstairs.  Both of these options look great, and are much more affordable than plantation shutters throughout the entire home.  The one piece of advice we have about combining both plantation shutters and blinds in your home, is to make sure each room is consistent.  You can do blinds in one room and plantation shutters in another, but we do not recommend mixing both in the same room.
If you are interested in adding plantation shutters or blinds to your home, please contact us to schedule a free in-home consultation with one of our sales consultants.